As the Covid-19 world-wide pandemic is hopefully on its last leg as a result of global vaccinations, it is a relief to know that we will be able to travel again real soon. With caution and careful preparation we can begin to hit the road or zoom away on an airplane. Maybe it isn't quite the time to head off to an exotic destination, but clearly we might start thinking about a long weekend away within our particular region — not too far, but far enough to give us a bit of renewed life.
What you can expect
As you can imagine, there have been many changes in the hospitality industry this past year. There is touch-less technology everywhere, plexiglass dividers, mask-wearing requirements, better and more effective cleaning, ventilation and air purification. There are drones for delivery purposes and robots to greet you and clean up after you leave. Every week we read about enhanced sanitation and social-distancing measures. All are guidelines to ensure safe practices for everyone. And, who knows, maybe some of these new measures just might be keepers — the new norm!
Are you ready to take that first step away from home? If so, I want to give you a few pointers on how to pack only what you need — enough but not too much!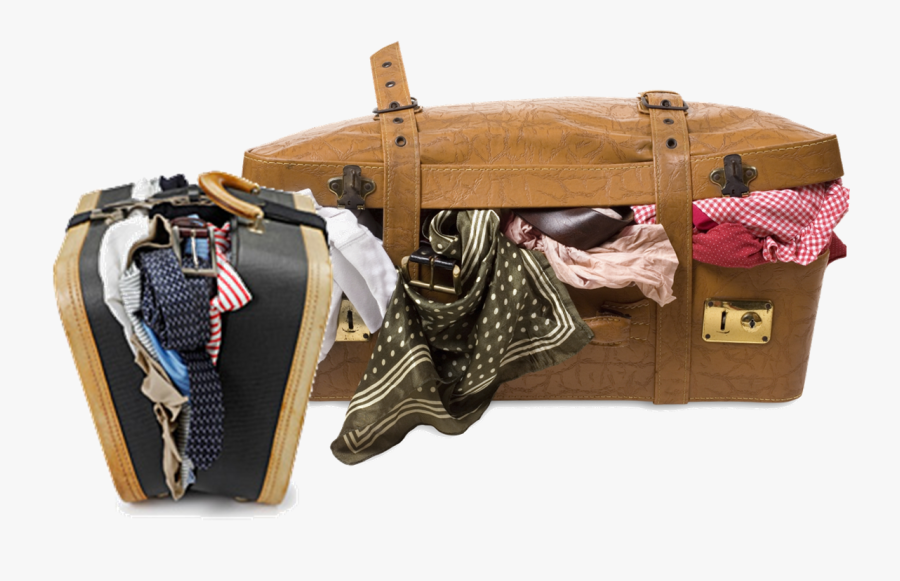 So let's get going
How do you pack those bags for travel without indulging in the bulge? Simple, if you follow these four P-A-S-S golden rules — Proactive, Assemble, Scrutinize, Stash:
PROACTIVE

Prepare an itinerary by listing each day you will be away along with the expected weather conditions and activities you will be doing. This list identifies what types of clothes and shoes you need for your trip.
Make a master list of standard everyday necessities that need packing — toiletries, electronics with charger cords/adapters, personal items, snacks, glasses, whatever you deem important.
Make a list of last minute tasks to perform before walking out the door — turn down thermostat, unplug electronics, empty trash, grab the sunglasses and mask, and those sometimes forgotten items. Nothing will be forgotten if you think ahead and make a list. (That's the key – make a list.)
And, then when you are ready to leave, grab your smartphone and take a picture of the stove burners turned off, refrigerator door closed, doors locked and other issues that nag your brain causing you to wonder if you did it? So often we do things automatically without thinking, then later second guess ourselves if you really did it.
While you are photographing items, take a picture of your luggage just in case you need to identify it at a later date.

ASSEMBLE

Using your planning list as a guide, begin to assemble complete outfits in matching color schemes. Black/white or khaki/red work well together.
Create a capsule wardrobe in a neutral color. Black, blue or beige work best.
Expand the potential of an outfit with accessories — scarves, belts and jewelry.

Choose wrinkle resistant and quick drying clothing.
Lay out potential clothing by outfits (not individual items) on a spare bed or table.

SCRUTINIZE

Start the scrutiny process by looking at all the outfits you have laid out. Do you really need another outfit? Do they coordinate and work well together? Can you mix and match?

Lay out the accessories that expand each outfit for different activities.
Select shoes carefully! Consider your activities and weather. Can you get away with sandals and a good pair of walking shoes? Do you need slippers to wear inside? Take time to think carefully what will truly be comfortable and appropriate footwear. Feet that hurt makes for a sad traveler!
Think about the appropriate jacket, sweaters, fleece, rain gear, etc. Consider packing a pocket-size foldable rain poncho if you plan to be in a wet area.
Finally take another look at all you decided were important. Do you r-e-a-l-l-y need it?
Choose wisely and start eliminating those pieces that are not versatile and probably unnecessary.

STASH

Time to pack. Remember, only take what you can comfortably carry yourself to prevent other hands on your possessions.
Strive for just a carry-on suitcase and backpack to decrease the worry about lost luggage.
Less is best. Less lugging, less lifting, less worrying, less to keep track of.
Take more tops than bottoms and layer for warmth.
Toss several different size Ziploc bags into your luggage for dirty clothes, wet bathing suits and muddy shoes.

Pack spot remover wipes for life's little accidents.

Duct tape and dental floss are emergency must-haves in your luggage. Click on the links to get a snapshot idea of why these two things are necessary! They provide huge benefits, yet take up very little space.
Take along a couple of pens and note paper. You never know when you have to fill in a form or sign your name or write down your phone number. Best to have your own pen to handle.
Don't forget extra masks and hand sanitizer.
Carry your own reusable water bottle.
Throw a large versatile scarf or shawl around your neck/shoulders and not in your bag. Having it with you makes it handy if areas are chilly, or perhaps you may want to roll it and use as a pillow.
Everyone is full of advice on how and what to pack. You need to decide what works best for you. Some people roll their clothes, others fold a complete outfit together, and still others utilize Ziploc bags or packing cubes for individual outfits. I prefer compression sacks especially for sports wear, sleep wear and underwear. And, if some clothes do get wrinkled, hang them in the bathroom while you're taking a shower. The hot, moist air will help relax most creases. And, another trick is to dampen items with a bit of water and use the blow dryer while smoothing out the wrinkles. And if it is just a wrinkled collar, try using a hair straightening iron.
Two questions to ask yourself.

First "Do you have what you need?" and more importantly, "Do you need what you have?"
Packing is just like everything else in life: the better the plan, the more successful the venture will be without an overload. Planning saves time, money and energy. You reap the benefits of less worry, less weight! Organize your packing, lighten the load and travel safely!
If you take time to follow the four golden P-A-S-S rules for packing, you will be well on your way to an enjoyable and relaxing adventure. Be proactive, flexible and anticipate contingencies, but remember nothing is perfect. Your goal should be to pack light but abundantly. Make a list and check it twice. This will ensure that you pack what you need and need what you pack.
Happy travels!