As an end of the year summary, I want to share my abundant learning from this past year. These are short little quips on how to make a difference in your life, and by association, in the lives of those around you. This is not a subject matter of organizing, but a lesson in life management skills.
My resolution 'word' for 2021 has been 'KINDNESS.' Throughout the year I continually looked for opportunities to give from the heart on a daily basis. As John C. Maxwell reminds us, it is the habit each and every day that provides a chance to make changes in our life.
It is your life, so immerse yourself in positive thoughts and choose your actions and reactions wisely. Peace of mind and the joy of living depend not on where you are or what you have, but solely upon your mental attitude.
"A man is what he thinks about all day long." ~Ralph Waldo Emerson
Give from your Heart
During the holiday season, our thoughts turn towards gift giving. But think about this: Giving is a daily event all year long, not just for special occasions. Giving from the heart means you don't expect anything in return. The true gift of giving is not because you owe anyone anything, but because you can and want to give. Watch for opportunities to give every day.
Amazingly, the simple act of giving from the heart provides increasingly more to give. Giving doesn't necessarily mean handing out money. Even more valuable than money is your time, experiences, presence, wisdom and a so much more. Give freely from the riches in your life and the abundance in your heart. And, don't forget to notice when others give to you. Remember to joyfully say, "Thank you."
"Life is a gift, don't waste it." ~Nikhil Gautam
Watch for opportunities for simple acts of kindness
Hold the door for someone or let someone cut in line
Volunteer with passion
Help someone who is struggling with his or her packages
Smile and say "Good morning"
Exhibit gratitude for even the smallest of gesture
Plant a tree
Be a Friend
Friendships blossom out of mutual interest and common aspirations. Some come, some go. Be aware that some people lift you up and others bring you down. Which one do you attract? In order to make a difference, be the person that comforts and supports others. Be mindful of the old saying, "To have a friend, be a friend."
The African folktale, "Why Frog and Snake Never Play Together," causes us to ponder the reasons why friendships don't flourish. Don't let differences stop you from being a friend. The Girl Scout motto tells us to "Make new friends, but keep the old. One is silver and the other is gold."
"Friendship is the only cement that will ever hold the world together."


~Woodrow Wilson
Habits
Habits make all the difference in your life as the Greek philosopher Aristotle pointed out when he said, "We are what we repeatedly do. Excellence, then, is not an act, but a habit."
You can learn anything the same way you learn how to count, tie your shoelace, hold a yoga pose or play ball. Habits develop through the process of doing it over and over again–the act of repetition. A strong desire may be essential, but by itself it is insufficient.
According to Stephen Covey, author of The Seven Habits of Highly Effective People, a habit is the interconnection of knowledge, skill and commitment. Knowledge is the awareness of what to do and why; Skill is learned through applied techniques; Commitment is the fire and passion to keep at it.
To make a difference, resolve to develop healthy habits in all areas of your life.
James Allen wrote a book on positive thinking and how our thoughts determine the extent of joy we experience each day. Take some time to read it: As a Man Thinketh
Work Conscientiously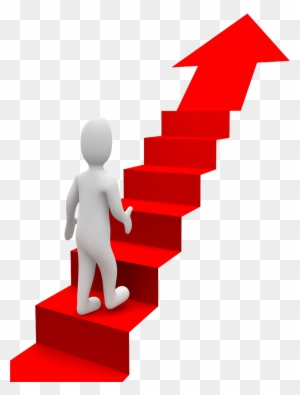 The opposite of work is not fun and play, but rather it is idleness. Even in fun and play, we are putting our mind and body to work.
Work is defined as any effort applied toward a goal. Being conscious of what you are doing and how you are doing it makes a difference in your outlook on life. Satisfaction is derived when you expend energy in a worthy expression of your talents. There are no benefits or treasures without conscientious effort.
Consider the words in McGuffey's Primer:
Work while you work, play while you play;
One thing each time, that is the way.
All that you do, do with your might;
Things done by halves are not done right.
Try, Try Again!
TRY—it is just a three-letter word, but what a difference it can make in your life. If at first something doesn't work out, you can try it again.
Whenever you encounter something for the first time, the unknown harbors downtrodden feelings. Bravery, or even a slight prod, may be needed just to take that first step. The act of doing requires a commitment to at least try. Perseverance requires that you try, try again. If you don't remember the childhood story, The Little Engine That Could, by Watty Piper, look it up and read it. This story has entertained children for generations with its lesson of, "I think I can, I think I can!" It reminds us that we can face anything and succeed when we possess the courage to try and, if necessary, try again. Through the hardest of times, it is simply the act of pushing and pulling that achieves the goal.
"You are what you think." ~Norman Vincent Peale
Positive Thinking
Dale Carnegie, author of How to Stop Worrying and Start Living, stated we need to be concerned about our problems, but not spend time and energy worrying about them. So, it is time to move forward and face 2022 with a renewed spirit of positive thinking.
Change your thoughts; change your habits.